This Sunday at Memorial
9:30

 Festival Worship
10:30 Fellowship
10:45 Sunday School, Confirmation
________________________________________________________________________
When we gather to worship we do so in a "sanctuary", a place we trust to be safe and holy. Today we are reminded of the sin and violence that plagues humanity, that comes even to our safest places, even our sanctuaries. So we pray, just ahead of the Advent season, "Come, Lord Jesus". We beg for mercy, compassion, wisdom, and justice — especially for all those impacted by gun violence. Come, Lord Jesus. Amen.
---
Thanksgiving Worship
Tuesday, November 21st at 7pm we will worship and give thanks to God! Join us for this beautiful service of Thanksgiving and Pie Fellowship to follow.
_________________________________________________________________________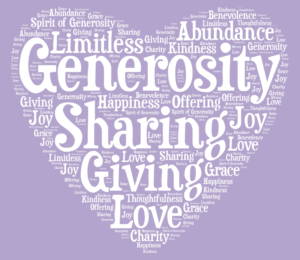 GIVING TO MEMORIAL – This month we will spend time growing in our understanding of Stewardship. We, your church leaders, want to maintain what we have to offer, we have to maintain our building, our people-power, our service, and ideally increase that to meet the needs of our congregation and the communities outside our doors. On behalf of your Council, I will tell you that we are very fiscally responsible and take this seriously.  Our current status isn't great and isn't horrible either. We are down in giving and need to make up $10,000 in addition to regular weekly giving in order to meet our current budget.
In addition to balancing our budget, the Council will be working to develop a sustainable budget to be presented at the annual meeting. I hope you will consider being a part of the solution as we approach the end of the year by giving generously to Memorial so we can continue on not just maintaining but sharing all that God has given us.
---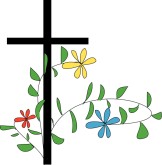 Dagne Christenson, our dear sister in Christ, died Tuesday, October 31st.  A Memorial Service and lunch will be held at the church on Monday, November 13th at 11 am.  May God's perpetual light shine upon her as she rests now in peace.
---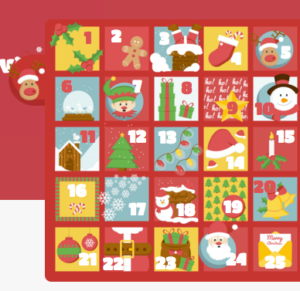 Last Wednesday Meal and Activity
Don't forget to join us for our all ages monthly meal and activity on November 29. 
This month we will be celebrating Holden evening worship and making Advent calendars to take home!
6:30 pm – Meal
7:00 pm – Holden Evening Prayer and Advent Calendars
Be on the lookout for info about a special date and time for our Weds. meal and activity in December.
---
Holiday Giving Opportunities
We will be participating in a variety of Christmas giving opportunities this year.
As we have done for the past few years, we will be participating in Community Thread's Holiday Hope program, sponsoring families and individuals for Christmas. You will be able to pick up names from the gift tree in the Fellowship Hall between November 26 and December 9. We are asking that all gifts be returned, wrapped unless otherwise noted, by December 10. You can also donate funds and gift cards. Please visit the giving tree once it is setup for more information.
We also be collecting loose gifts for The Family Place Christmas store. The Family Place allows families to shop for one another using donated gifts. Any gift donations for this can be placed in the designated area near the gift tree.
A third option will be managed by one of our caring ministry teams. We will be sending Samaritan's Purse Christmas boxes this year. These shoe boxes are filled with gifts and shipped internationally to share God's love at Christmas time. For more information about these, or to get involved, please contact Barb Werner or the church office. More details will be coming soon.
In addition to donations we are in need of volunteers. Volunteer opportunities include: gift wrapping, gift delivery, Family Place gift wrapping helpers (at Family Place). Finally, we need 3-4 volunteers to enjoy a meal with residents at the Family Place. On Dec. 23, we will be taking a few families out to eat at a restaurant near the family place. Contact Kathy Brooks or Nick Bannon to volunteer with Holiday Hope, Barb Warner to volunteer with Samaritan's Purse boxes, or Nick Bannon to volunteer with the Family Place. You can also contact the office for more details.