This Sunday at Memorial
 All Saints Sunday, November 5th 
*Join us for worship as we light candles and
give thanks to God for those who have gone before us.

9:30

 Festival Worship
10:30 Fellowship
10:45 Sunday School, Confirmation, Adult Education with Bradshaw Funeral Homes.                              "Peace of Mind".  These sessions are meant to help guide you through much of the planning and decision making that comes during end of life.  Funeral planning, burial arrangements, estate planning, are just a few of the topics that will be covered.
---
Thanksgiving Worship
Tuesday, November 21st at 7pm we will worship and give thanks to God! Join us for this beautiful service of Thanksgiving and Pie Fellowship to follow.
---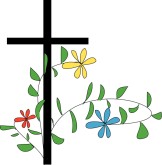 Dagne Christenson, our dear sister in Christ, died Tuesday, October 31st.  A Memorial Service and lunch will be held at the church on Monday, November 13th at 11 am.  May God's perpetual light shine upon her as she rests now in peace.   
---
Chaperon Needed
We are in need of another chaperon for Moonlight Madness, November 10-11, 9 pm-7am.
What's in it for you? An awesome night with youth from Memorial and from all over the area. A free movie, bowling, coffee, etc…
The downside? You will be up all night (unless you sleep during the movie) with youth.
Please let Nick know ASAP if you are able to fill this needed role.