This Sunday at Memorial
9:30

 Festival Worship
10:30 Fellowship
10:45 Sunday School, Confirmation
____________________________________________________________________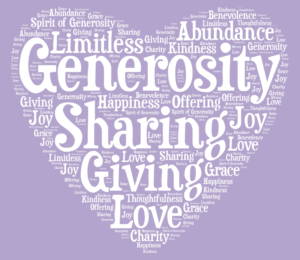 BECOME A NEW GIVER! This month the church leadership is working to set the budget for 2018.  We do this work based on the giving trends of the past few years. Our hope is that 10-20 of YOU, regular church attendees, will decide to become a new giver this year.  Becoming a regular giving means committing to giving financial gifts to Memorial in a consistent way.  That could mean every week, once a month or a few times a year.  Give in an envelope or give through automatic withdrawals (fill out a Simply Giving form in the church office to set that up).
Please consider becoming a new giver before Thanksgiving so that we can plan and dream big for the ministry to come in 2018.  And everyone, get those pledge cards in!
---

Thanksgiving Worship
Tuesday, November 21st at 7pm we will worship and give thanks to God! Join us for this beautiful service of Thanksgiving and Pie Fellowship to follow.
---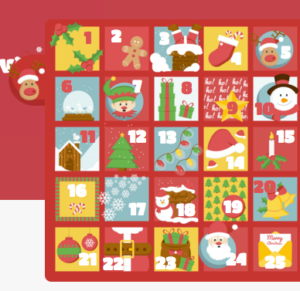 Last Wednesday Meal and Activity
Don't forget to join us for our all ages monthly meal and activity on November 29. 
This month we will be celebrating Holden evening worship and making Advent calendars to take home!
6:30 pm – Meal
7:00 pm – Holden Evening Prayer and Advent Calendars
Be on the lookout for info about a special date and time for our Weds. meal and activity in December.
---
  Thank you, Oct/Nov Caring Ministry Team!
Barb Werner (team leader), Denise Eisinger, Dave Nimmer, Sarah Prunty, and Jerry Werner are finishing up their two months of serving on the Caring Ministry Team.  They have visited our entire visitation list, had important conversations with local city leaders to understand how Memorial can better connect with our community and other acts of caring and service (see upcoming newsletter for a full report).
We thank God for all you did to shine God's light in our midst!
---
Holiday Giving Opportunities
We will be participating in two Christmas giving opportunities this year.
As we have done for the past few years, we will be participating in Community Thread's Holiday Hope program, sponsoring families and individuals for Christmas. You will be able to pick up names from the gift tree in the Fellowship Hall between November 26 and December 9. We are asking that all gifts be returned, wrapped unless otherwise noted, by December 10. You can also donate funds and gift cards. Please visit the giving tree once it is setup for more information.
We also be collecting loose gifts for The Family Place Christmas store. The Family Place allows families to shop for one another using donated gifts. Any gift donations for this can be placed in the designated area near the gift tree.
In addition to donations we are in need of volunteers. Volunteer opportunities include: gift wrapping, gift delivery, Family Place gift wrapping helpers (at Family Place). Finally, we need 2-3 more volunteers to enjoy a meal with residents at the Family Place. On Dec. 16–we'll be hosting a pizza party. Contact Kathy Brooks or Nick Bannon to volunteer with Holiday Hope or Nick to volunteer with the Family Place. You can also contact the office for more details.