Milestones play a large part in our lives, both in times of joy and in times of sorrow. At Memorial, we want to celebrate with you, mourn with you, and share in Christ's presence with you. These milestones mark some of the significant steps and transitions through your life of faith.
Marriage
Marriage is a gift of God, intended for the joy and mutual strength of those who enter it and for the well being of the whole human family.
If you would like to be married by Memorial's pastor or in Memorial Lutheran Church, view our WEDDING BOOKLET and MARRIAGE INFORMATION FORM then contact Nancy in the church office.
Funerals
At a person's death, the church shares the grief of those who mourn and remembers the brevity of life on earth. At the funeral we give voice to sorrow, thank God for our loved one, and entrust this companion of ours into the hands of God. Trusting in God's promise in baptism that we are claimed by Christ forever, we rest in the sure hope of the resurrection.
For more information about Funerals at Memorial Lutheran Church, please download our Funeral_Planning_Guide and contact Pastor Elizabeth.
Baptism
"By God's gift and call, all of us who have been baptized into Christ Jesus are daily put to death so that we might be raised daily to newness of life." Martin Luther
Water connected to the Word-God's saving promise in Jesus Christ-is at the center of the baptismal celebration. This promise can be delivered to all people, infants to adults, and is a promise that never ends. We celebrate God's gift of baptism in the midst of the worshiping assembly as a sign that in baptism we are made one with Christ and with the whole people of God.
If you would like to be baptized, or have your children baptized, please contact Pastor Elizabeth for more information.
3-4 Year Old Bibles
Each October, we provide story Bibles to 3 and 4 year olds as they begin to explore God's word.
If you are interested in receiving a Bible for your 3 or 4 year old, please contact Nick or the church office.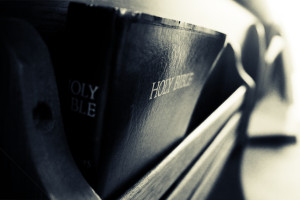 Third Grade Bibles
Each fall, we offer 3rd graders (and their families) a special introduction to their own Bible. Classes include how to find their way around, what they can find in the Bible, and why the Bible is important. Each participant also receives a list of passages to begin reading as they work their way through elementary school, towards confirmation classes.
Third Grade Bibles were distributed in worship on October 15, 2017.
If your child is in 3rd grade, or is in another grade and would like to participate and receive their own Bible, please contact Nick, or the church office (651) 436-1138.
First Communion
Confident in Luther's words that the only requirement to rightly receive the sacrament of Holy Communion is faith in the words, "given, and shed for you, for the remission of sins," (Luther's Small Catechism) we also believe that one benefits from time spent in reflection and study on those words and what faith in them truly means. For this reason we offer classes to prepare individuals to receive their First Communion. While this often occurs in the winter of 5th grade, many families and individuals are prepared to first receive the sacrament at other times. We encourage all interested to speak with Pastor or Nick if they feel prepared at a different point.
If you have any questions or would like to participate in First Communion please contact Nick or Pastor Elizabeth.
Affirmation of Baptism
We invite youth, or members of any age, after reflection and education to affirm their baptism. This will typically occur during the spring of 8th grade, however, you may choose to affirm your baptism at any point.
Prior to affirmation, youth participate in two years of Confirmation classes to prepare them to truly embrace the amazing gift God gives each of us in baptism. Please visit the Confirmation page for more information about Confirmation classes, or contact Pastor Elizabeth or Nick for more info.
Graduate Recognition/Send-off
Join us in the summer to honor our recent graduates in worship and bless them as they begin a new chapter in their lives.